Achieving the perfect guest look can be a real challenge. It is not only a matter of finding a
party dress
with which we feel comfortable and attractive, but we must also find the accessories that put the icing on the cake to our styling and combine perfectly, such as the
perfect party shoes
. The choice of accessories according to what you want to convey with your look is the most important thing, because sometimes a bad choice can ruin your whole style. For this, we have to pay attention when selecting the
shoes
,
earrings
or
handbag
so that everything matches perfectly with our party dress.
In this post, we will go deeper into the trends in shoes and select the most trendy of this year, don't miss it!
Soft tones, pinks and nudes can be your best ally.
Finding a tone that matches perfectly with your party dress is usually one of the most complicated tasks. In the case of weddings, it is increasingly common to see brides surrendered to a particular colour, many of them will combine with part of the decoration of the banquet. And it is not for less, because it brings a differentiating touch to the bridal look and, in addition, you can wear your wedding shoes in other events with the sentimental value that this entails. Soft tones, pale pinks or nudes in shoes, are a trend this year. These colours add that romantic and delicate air that coordinates beautifully with this type of event. If the dress allows the shoes to be seen, the contrast of colours is beautiful and is a winning combination yes or yes. Dare, you will not leave anyone indifferent!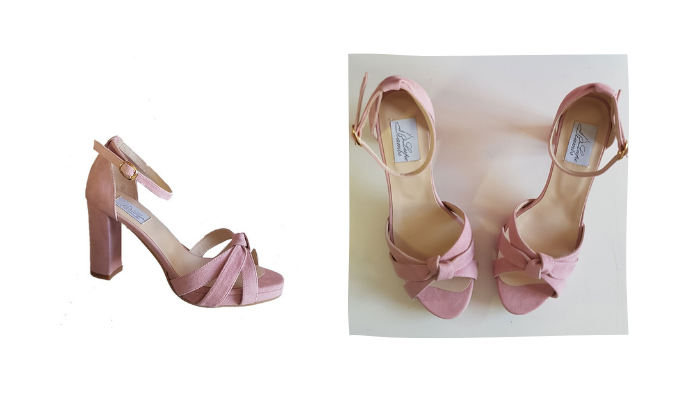 The rhinestones will highlight your look.
We've said it a thousand times and we don't mind saying it once again, how much we love sparkly clothes! Betting on detail in rhinestones for such a special occasion, the shoe makes it much more exclusive and elegant and your look will not go unnoticed. Depending on the rhinestones you choose, you will give a more chic or romantic style to the look, depending on what you are looking for. Undoubtedly, it is a success. And as a great revelation of this season, we have the shoes with jewel brooch! Romantic, elegant, stylish and very versatile, as you can put on or take off depending on what you want to achieve with your look, or what your party dress demands.
How about some shoes for a wedding guest feeling like a real queen?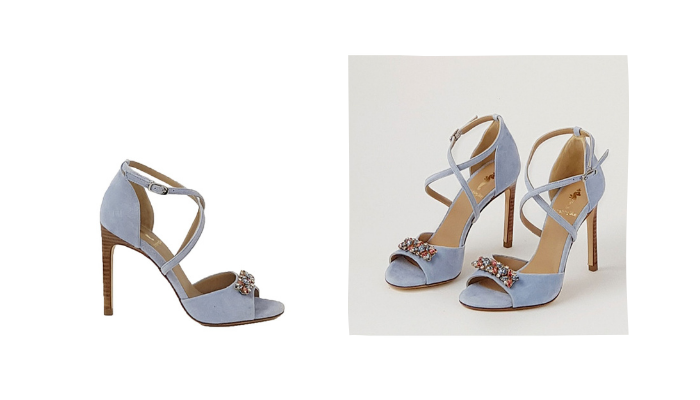 The party shoes in metallic colours will be the differential touch.
Although shoes in gold and silver tones are losing a little bit of strength this year, the gold rose has come on strong and will be a real revelation. It is clear that it is a very flattering shade for both brown and white skins, and very easy to combine with any shade of party dress. It could not be missing among the trends in party shoes 2021. Metallic colors offer distinction as well as elegance. Femininity and sensuality are implicit in each of their designs, making our final look really chic. Are you going to be able to resist?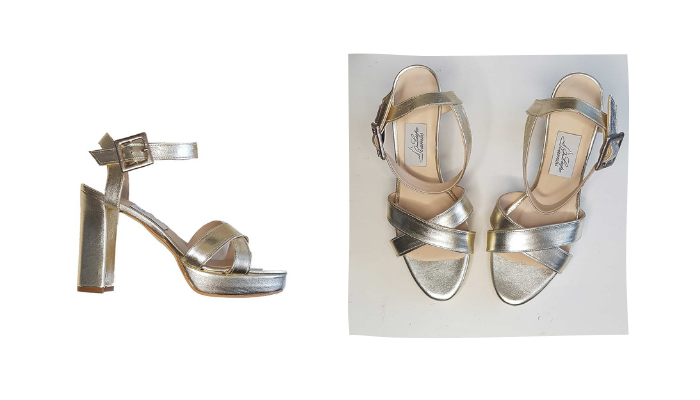 The popularity of the wide heel, above all comfort to be able to enjoy.
We believe that shoes are the most important accessory because they are the ones that will allow us to dance and enjoy the event until we can't go any further. We have been seeing more and more guests opting for a wide heel for a couple of seasons and we are clear why, without losing style, you can be more comfortable. You will be more confident and with more stability and you can wear higher heels. They are also perfect for country weddings or weddings held in a garden because you can walk more easily. They are a real must-have this season.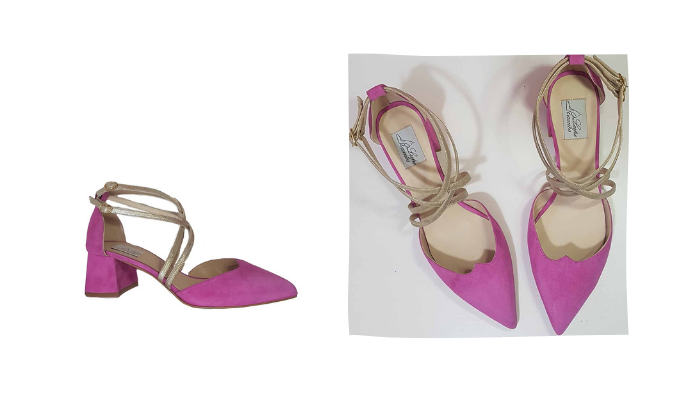 Fantasy heels for the most fashionistas.
If there is any megatrend that can not be out of this post, there is the fantasy shoes. There are a lot of possible combinations and make a lot of them because you can customize them, and that makes the shoe 100% your style. You can find metallic heels that are the most durable and resistant to wonderful jewels such as brocade heels, with encrusted pearls, velvet-lined with metallic complements and even sequins. If you are looking for a shoe that will surprise your guests and make you feel special, this trend is for you!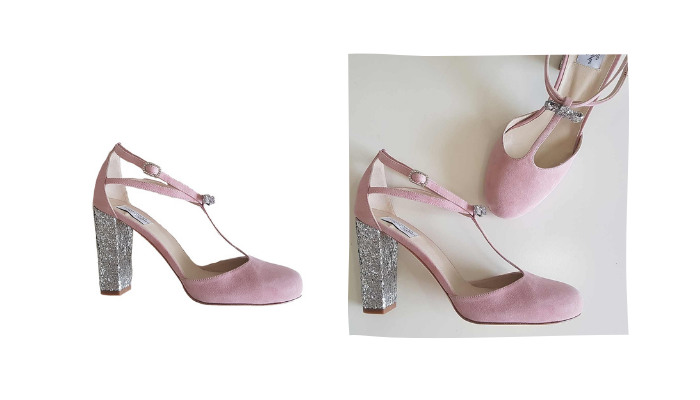 To choose your perfect shoes, we recommend that you keep in mind at all times the complete look with which you want to dazzle in this special event. Above all, don't get carried away by the madness of the moment and visualize your dream party dress, the hairstyle you would like to wear, the accessories… this will make your choice much easier.
Colourful, modern, romantic, alternative, innovative… Choose the wedding guest shoes that best suit your personality. Our advice is that, whenever you have the opportunity, customize your shoes incorporating some distinctive element that reflects your personality and makes the model yours. Also, a good idea is to choose shoes that you can complement with your closet to give them more useful and not have a similar feeling to that of the bride with the dress of her big day. If you choose timeless and comfortable wedding guest shoes like the ones we have proposed, you will be able to wear them in many everyday situations and you will dazzle as the perfect guest.
What will be your perfect guest shoes for your next wedding?