If you are a baptism mom this year…., pay attention to the following tips! You deserve to dazzle like never before.
It doesn't hurt to remember some tips for you to shine with the perfect party dress for your child's baptism. You must not forget that your role is important in this sweet moment you are living, and you deserve to shine as the perfect guest and celebrate the birth of your child in style.
For this, we want to help you from INVITADISIMA to choose the look that best suits your tastes and preferences.
Cocktail dresses are the safest option.
It is the traditional version of this type of event, but it does not have to be the most classic. The truth is that in this section you can find the most ideal party dresses with very different lines, materials and styles. In addition many of them, due to their versatility you can use them for another event you have just by changing the accessories, like this beautiful cocktail dress with floral print and puffed sleeves and crossover neckline. Impossible that does not suit you!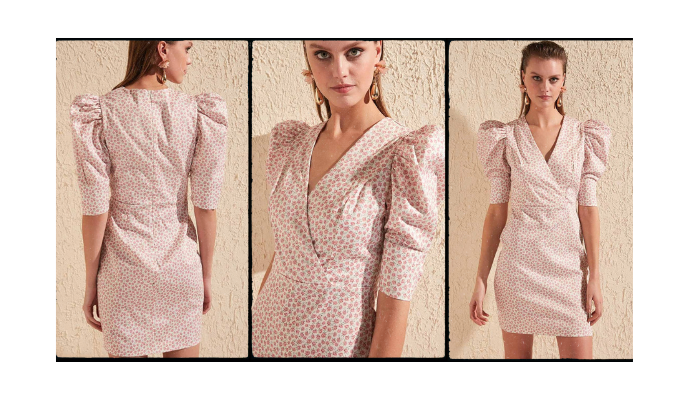 Jumpsuits and jumpsuits continue to be a trend this year.
We are sure that this option will make you triumph among the guests, this touch of sophistication makes the difference. For the most daring we highlight a selection of suits, with satin fabrics, large shoulder pads, bell-cut pants and high waist, double-breasted jackets with special buttons, but we always look for monochromatic and with a well-made pattern to bring that touch of glamor we need.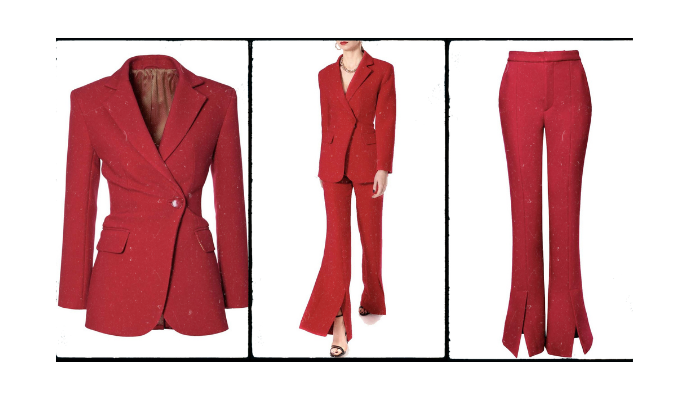 Soft colors are our favorite for this kind of ceremonies.
Pastel shades are the bet to accompany your little one on such a sweet day. It is even an opportunity to wear white without getting into the classic controversy about this color as it can happen at a wedding, reserving it only for the wedding dress. Take advantage of the new collection of midi-length cocktail dresses in ivory, and add a different touch with accessories. 
The commitment to simple designs.
The essential is to stand out with simple designs, we have to keep in mind that a christening is a more relaxed and familiar event than a wedding, so our look has to be different. A look that combines naturalness and sophistication. Each occasion requires a different party dress in which trends and protocol are mixed in a balanced way, and in your case as a christening mom, we are clear that pure sophistication is the key to success.
The importance of a good combination with accessories.
On this occasion, unlike weddings, we will use discreet bags, in a neutral color, without detracting from the rest of the look. A bag full of simplicity. You always have to keep in mind that the construction of a versatile look goes through the attention to detail.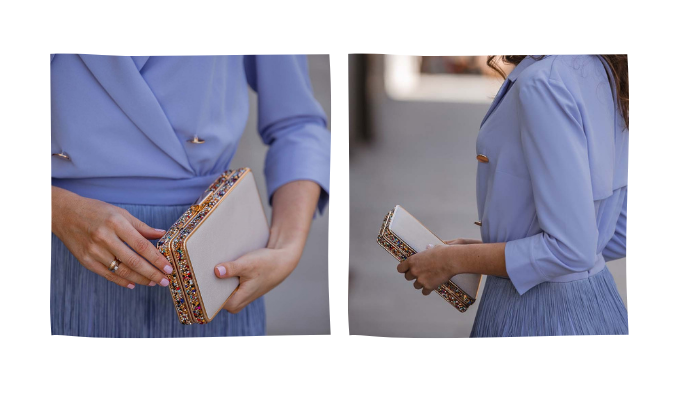 Go for maxi earrings, and you will make a difference.
A fashionista look, combined with pieces made with natural stones that give brightness to your style, and you will be crowned as the chicest mom. This accessory will give a new shine to any look.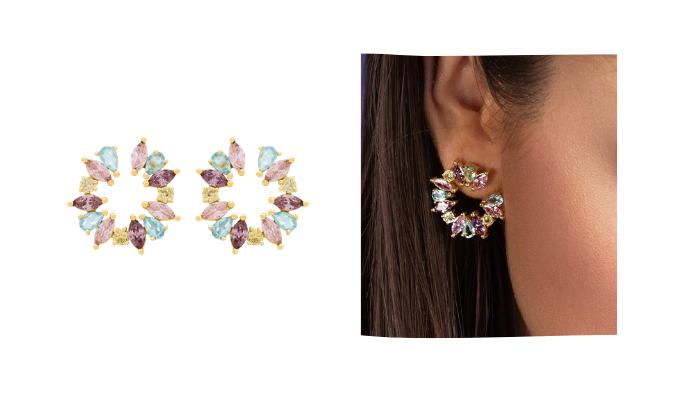 The "midi" shine through subtle appliqués.
This time we are talking about a christening, and despite having a less strict etiquette book than the rest of ceremonies, we are sure that always entail many headaches to choose the ideal look, because it is still a magical moment that you are living. What better way to accompany it than with paillettes that always drive us crazy, and this spring they come stomping again in our dresses.
The simplicity of wearing something discreet on your head.
Or you can also opt, if you feel like wearing some kind of accessory on your head, for one of our jewel headbands. This is the only headdress that is allowed for this type of celebration. Our advice is to be as discreet as possible, and as long as the dress is simple, so as not to overload the final result.  Remember once again that simplicity always triumphs.
The party shoes that will allow you to enjoy the moment.
Finally, we recommend a party shoe also in neutral tones, it can be an elegant stilleto or a strappy sandal that leaves your intact pedicure in sight. The power of a sandal is extremely feminine.
At INVITADISIMA we want to show you a great variety of party dresses, jumpsuits and suits, ideal for your child's baptism. Every year our brands surprise us with unique designs so that you can show off at any event that boasts, and fall in love making a difference as the perfect guest. If you visit our website, you will find the latest collections with a variety of colors, from the softest to the most striking, and designs for all tastes, from sophisticated cuts to the most minimalist, with straight silhouettes that will make you feel like the perfect guest.
What is clear is that there are party dresses capable of adapting to any occasion, and whose owners know that just by adding an accessory, it completely transforms its essence. 
We always follow the trends, and we hope we have guided you and you have a clearer idea of your favorite look. Do not forget to put your essence, it will be the one that will make you dazzle as the most elegant christening mom, you will always remember this special day.