Still don't know what to give this Christmas? Don't worry, we make it easy for you…how about a perfume? We have selected special editions of the best beauty products to surprise you like never before.
December is here, and with Christmas, just around the corner, we are all thinking about what to ask the Three Wise Men. After this complicated year, we all deserve the best, and it's time to think about the best resolutions for 2021.
How to succeed in your Christmas gifts?
If you want to succeed and fill your tree with illusion, take note of these ideas offered by the best brands with special formats that make them even more attractive and will make us dream like every year.
We have gathered the best versions with renewed classics, novelties, intense and fresh perfumes so you can take a look before you start shopping. Which one will you choose? We've got you spoiled for choice.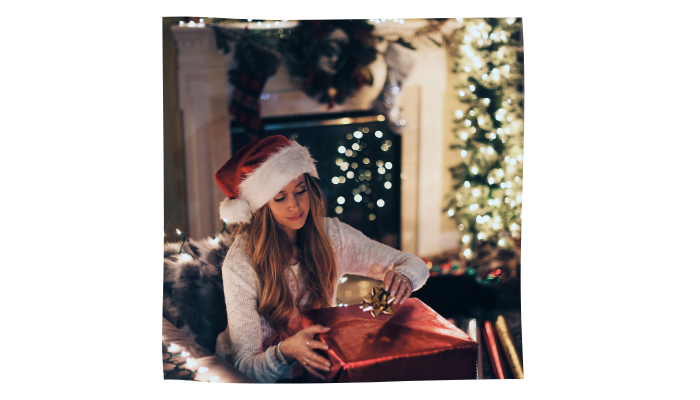 Why give beauty products as a gift?
Giving beauty is the solution that will not leave anyone indifferent, and it will be a sure hit to give to someone very special or even to give yourself, because you are worth it!
Perfume is the perfect gift
For generations, wearing perfume has been a gift for the sense of smell. Since time immemorial, stories have been told that relate love to perfume. Anyone of any age will enjoy receiving a gift of this style, as it will not only show her that you thought of her and selected the product that suits her perfectly.
Remember that our team of stylists can help you choose the perfect product.
Plus, with this wonderful beauty selection you will not only find your perfect 2020 Christmas gift, but you will be there for that special someone all year long, every time she wears that perfume.
Some tips when choosing what perfume to give as a gift
We agree that giving unrepeatable fragrances for Christmas is a total success. It is also important to know how to use the product. So we give you a couple of tips to not only make the perfect gift, but to be able to give a couple of tips to the person who will receive the gift.
There is always a perfect moment for every occasion and even for when you should use the perfume. In this case, if you want to take advantage of all its properties and prolong the scent over time, we recommend that you use these fragrances after showering.
It is recommended to avoid combining different scents of perfumes. Each fragrance that you will find in INVITADISIMA is designed by the best perfumers. Each one of them expresses something and is unique. So we do not recommend mixing one with another. You would lose the unique and unrepeatable essence.
The duration of the perfume is prolonged if it is used in pulse points because they diffuse the fragrance in a better way.
Types of perfume concentrations
In order to choose the best perfume, it is necessary to know the different fragrances that can be given as gifts
Perfume: Very intense aroma, high concentrations of essential oils, lasts more than 7 hours.
Eau de Parfum: The difference with the previous one is the lower concentration of essences, which decreases its duration to about 6 hours.
Eau de Toilette: A much lighter version than eau de parfum, it lasts less than 4 hours.
Eau de Cologne: Eau de Cologne is more diluted and fresher, lasting up to 3 hours.
Cologne: The concentration is the lowest of all, highly recommended for infants and people with delicate skin.
Types of perfumes
It is also important to take into account types of perfumes when choosing the best possible gift
Floral: They are used since the beginning of perfumery, the smells with elegant, positive and fresh sensations give a great weight in the elaboration of perfumes (rose and jasmine occupy the first place of the flowers used).
Fruity: You will be able to recognize it because its smell evokes the representative fruit, extracts of lemon, orange, plum, pineapple or melon fruits are the ones that represent its majority of use.
Woody: Elaborated with tree bark that provides a woody sensation ideal for the sense of smell. Mostly tonka essences are used for men's perfumes.
Amber: Amber essences obtained from the environment give a special and unique touch to perfumes.
Spicy: Cooking spices can also be part of the perfumes giving a powerful, exotic and dominant scent using among others cardamom, coriander and sage.
Mixed: Last but not least are those that combine one or more of the above fragrances.
Benefits of giving perfume as a gift
When you give a fragrance as a gift, you give the recipient an experience in connection with the perfume you are giving.
There are many ways to remember and one of them is the sense of smell, many times we are anchored to a place and special moments. That's why we recommend festive fragrances that remind you of your vacation like LOEWE Eau de Toilette – Solo Loewe EDT CASE – 125ml with natural artistic scents.
For strong, bold and free women you can choose this jewel LOEWE – Solo Loewe EDT CASE – 125ml.
For those who want to experience blended fragrances in luxury packaging be sure to check out this masterful Marc Jacobs – Decadence EDP – 30ml edition.
How to choose the perfume to give as a gift?
Deciding the perfect gift at the perfect time should not be a complication, so we leave you some last tips when choosing the perfect perfume.
First of all, it is essential to know the habits, tastes and way of using perfumes, so we offer you what to take into account when deciding:
Personality: what has the greatest influence when using a fragrance is the personality, the cheerful ones usually choose floral while the romantic ones usually choose fruitily.
Type of fragrance: Eau de perfume is lighter than Eau de parfum with a more intense scent, perfumes, as mentioned above, provide intense scents.
Durability: It is recommended to test on the skin the real scent of the perfume as well as the durability of each perfume.
allows knowing the durability of each one
Age: Although there are no absolute rules, young people prefer light scents and more mature women tend to prefer intense fragrances.
Utility: Depending on the time of the day to use it is suggested, in the morning's floral touches, while in the evenings intense and fruity scents are better
What perfume is recommended for women according to their age?
We recommend that you orient yourself to use perfumes according to the age of the person who will receive the gift.
Babies and toddlers: Alcohol-free candies.
Teenagers: Citrus
Second to the fourth decade: Seductive scents (Woody and spicy)
Older than 45 and mature: Well-defined tastes with a tendency to floral touches.
Visit our beauty section and find the best perfumes for this Christmas from INVITADISIMA.
.