Get inspired and you will be the perfect guest at your next event.
We close the week with this post that we couldn't be more excited to write for fashion lovers. We remember again the actress who gave life to Andrea Sachs in The Devil Wears Prada or Mia Thermopolis in Princess Surprise. Anne Hathaway has become the main protagonist of her 2020 release, The Witches, and we can't help but do a reminder of her most iconic looks on the carpet. Are you ready?
Let's run through the chic and classic looks that describe the actress' style. Usually, when she steps on the red carpet we can say that she opts for classic cut dresses, long and with very simple lines. Her favourite colour? red without any doubt.
This ideal long guest jumpsuit in black with metallic rhinestone embellishments is from the pre-fall 2019 collection by Elie Saab. Unquestionably, an elegant and very wearable choice for special occasions such as premieres, dinners, appointments and even a company dinner.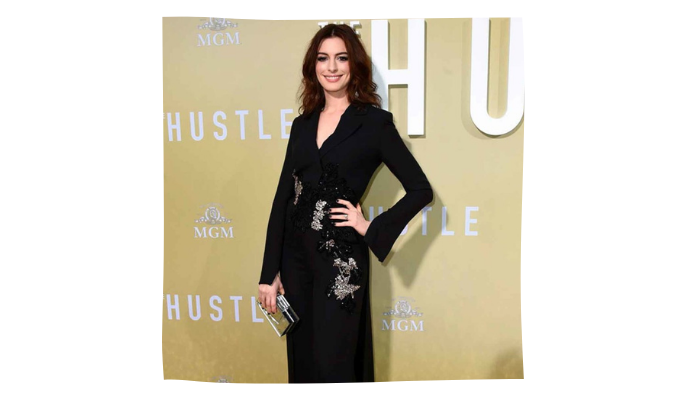 As a faithful lover of red, Anne chose to wear this amazing long red strapless straight strapless dress with a slit both under the chest and skirt. This is how she appeared at the MET Gala with a design by Calvin Klein. A dress for very special guests and even for the sisters of the bride.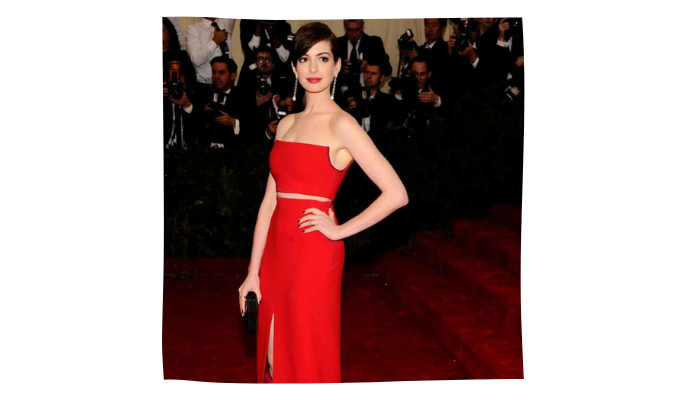 At the MET Gala again, this Valentino design could not have been more dazzling. Therefore the designer chose to make a long dress with princess cut, champagne colour, sweetheart neckline, skirt with maxi volume and several layers of tulle impregnated with rhinestones. Such a special dress to wear on occasions like the one we saw or if you are a different bride and want to leave the traditional white, we can assure you that you will turn heads.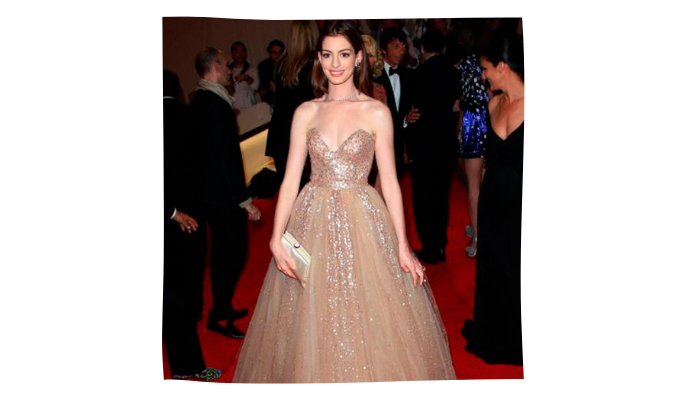 This next one reminded us of brides who go out of the classic and traditional. For that reason, this look that she wore to the Annual Hollywood Film Awards could not go unnoticed. With voluminous sleeves and pleats, this cocktail dress has become a must for civil wedding brides. Also from Valentino.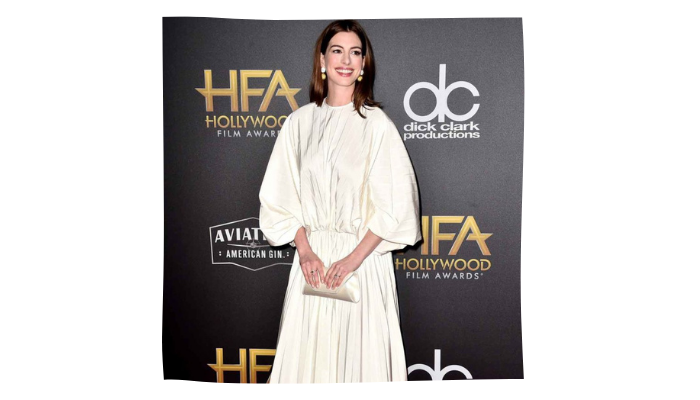 Finally, this long rose gold coloured rhinestone dress with long sleeves and a small shoulder pad will be ideal for your most stellar moment. That's why we recommend you not to use very ostentatious accessories as the dress will speak for itself.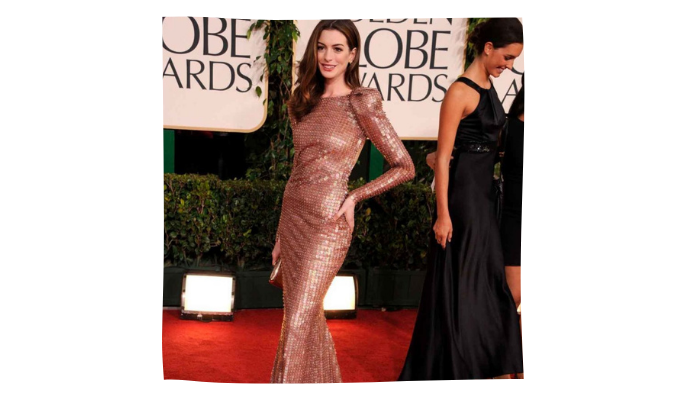 Cover: Woman
Cover: Woman
Images: Pinterest, Fotoswiki, VogueMX, Pinterest1, Elle