Are you getting married in a civil ceremony this year? Or are you just looking for a second wedding dress for your wedding?
More and more couples are deciding to get married by civil ceremony rather than by the church. In fact, nowadays, more than 80% of the weddings that are officiated are civil. Getting married in a civil ceremony does not mean that you have to give up the dress of your dreams. Moreover, there are brides who decide to get married in a traditional wedding dress, but there are also more innovative brides who dare to wear midi wedding dresses, some decide to wear short wedding dresses or even jackets and trousers suits. We wanted to make a selection of civil wedding dresses 2021 and second wedding dresses that you can find on our website.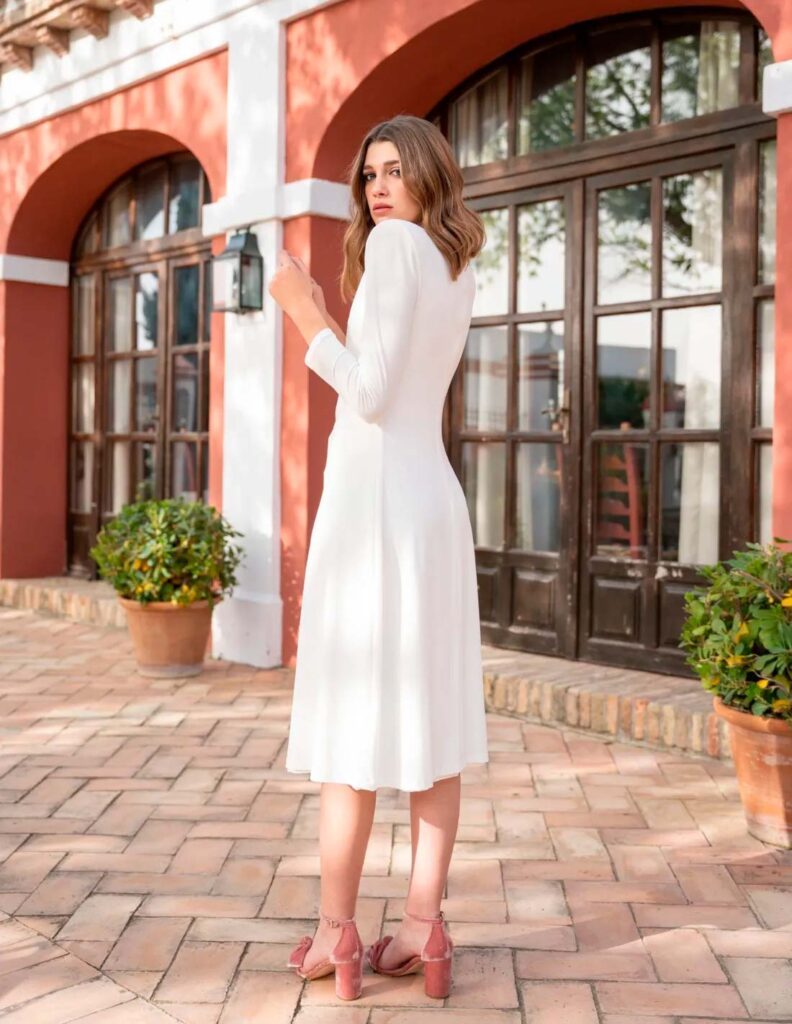 Many times, civil weddings are second or third marriages, and more than a classic wedding dress, we look for something different. We can opt for a more festive wedding dress, which in a church would not be allowed by decorum. In Invitadisima, we find this cocktail wedding dress with overlay and sheath skirt, ideal for an evening wedding, for 195.00 euros.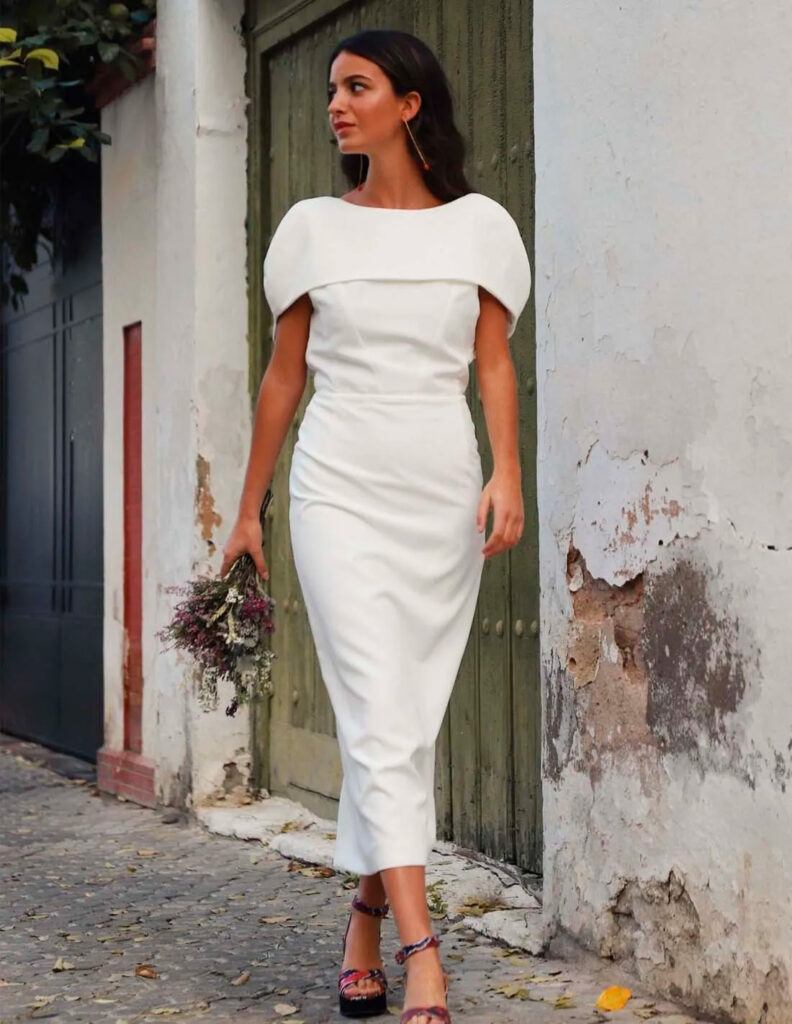 However, in civil weddings it is common to opt for something simpler, and minimalist designs are the most requested by brides. In fact, getting married in short dresses is very common in civil weddings, in which they opt for greater comfort, without losing a drop of elegance.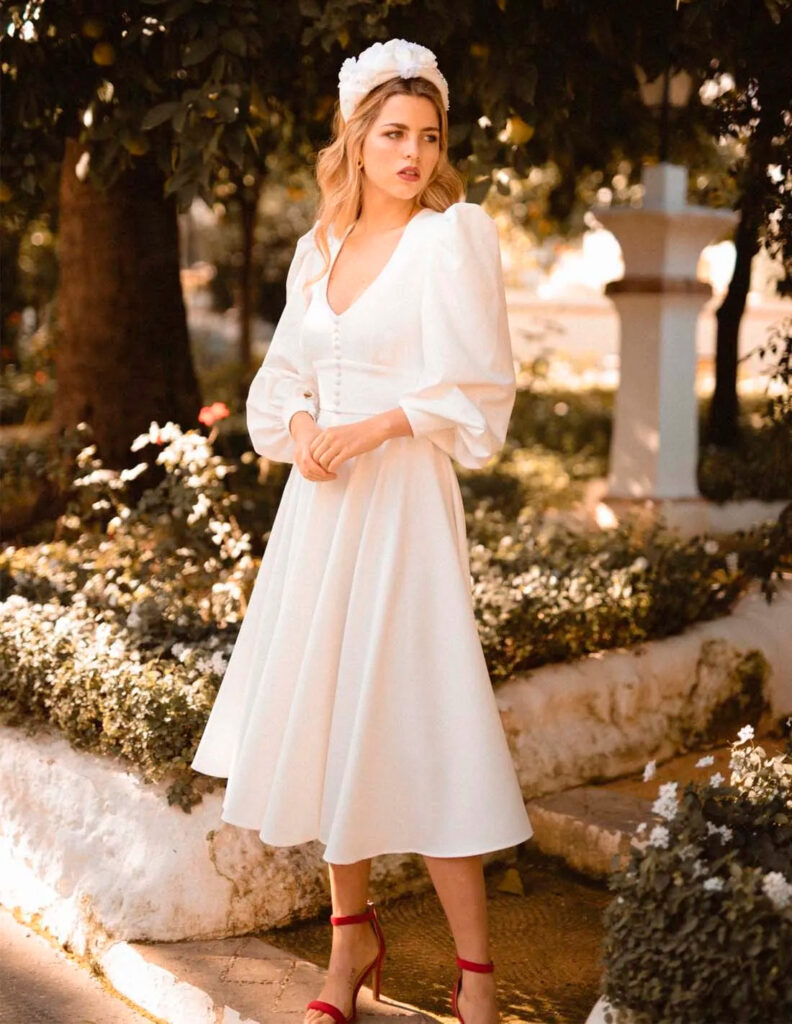 For a civil wedding outside the typical official venues, you can opt for a suit that will dazzle your guests. Depending on whether the wedding is held on a farm, on the beach or in the city, you will look for the most appropriate model for the place, which will look fabulous in every occasion. You can go for a different and creative model, and you can choose a more daring and transgressive one.