The new footwear brand that will be making a strong entrance in INVITADISIMA.
What's promised is what's due, and what better way to start the week with good news. So good that we will tell you that soon on your guest website you will find the guest footwear you were asking for, did you know Carrano, we introduce you to it!
Reaching more than 90 countries, the Carrano footwear brand is proud to be part of the world of women. Evolving and being at the forefront of everything to make this world so special, a special moment for each of you. And we couldn't be happier to enjoy a great selection of footwear for guests, at INVITADISIMA.
After the last decades, the global reach has been massive. At the same time motivating to be able to face a daily challenge as it is to create the shoe for women following each of the trends. The importance of design plays a fundamental role and the icing on the cake, its comfort. A perfect shoe to wear in your next events as the perfect guest. That will pass from generation to generation.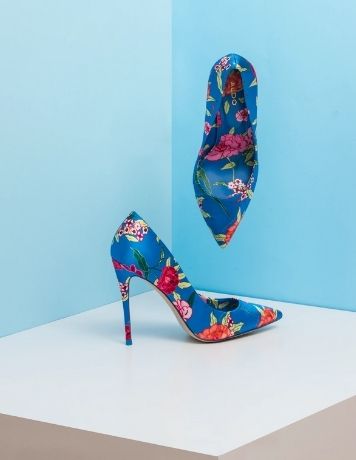 For them, sophistication and versatility go hand in hand to develop the creation of the shoe. Inspired by art, architecture and contemporary culture. They create thousands of models a year with a clear and concise objective when it comes to touching their main inspiration, the woman.
Behind the production of the footwear firm is a company with more than 6 decades of tradition, and like Ubrique, a world reference for the footwear sector, Henrich & Cia Ltda, which also produces for many powerful brands in the fashion world.
The conscientious production company recognizes the manual touch and human need, employing more than 1,000 direct and 800 indirect employees. Conscious of manufacturing and sustainability, the company is committed to preservation, thus eliminating waste generated by the production process.
Guest, are you looking forward to seeing this brand on the platform as much as we are? We can't wait! Our team of stylists will be by and for you all the way to finding your ideal and perfect footwear to be the belle of the ball at your next special occasion.