Guest, if you have not yet entered our NEWS section, what are you waiting for, discover a new world of products that will be perfect to wear in your most special events. And for special, today we present you the brand just arrived from Los Angeles that will make you fall in love with it, keep reading!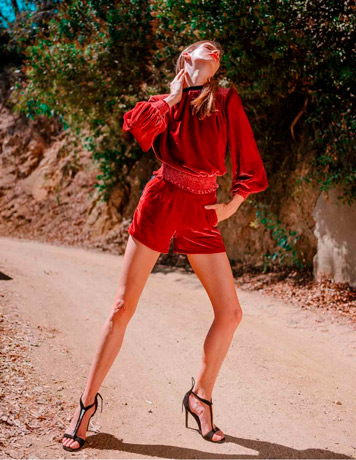 Lizzy Lahive created her namesake collection in honor of the many strong women in her life. As a graduate of FIT, she worked at major design houses in NY before life took her to Los Angeles.
Lizzy found that after having children, she wasn't taking the time to look and feel good. She wanted to reignite that sexy, confident woman inside her, so she started designing and making clothes for herself, bringing LAHIVE to life.
High quality materials, construction and sustainability are their top priorities. They constantly work to ethically source luxury fabrications and details that look and feel good in your skin.
Most of its collections are sourced from dead material, the remaining fabrics from major houses that would otherwise end up in landfills. This process is known as upcycling. They are committed to reusing materials (even from their own past seasons) to remain part of the solution and not add to the problem.
From INVITADISIMA, we invite you to experiment with sustainable fashion and discover a world where you can feel like the perfect environmentally conscious guest for your most special occasion.