Meet the party footwear brand that will conquer your guest closet.
Today we present you a brand of footwear that has been love at first sight for our team of INVITADISIMA stylists. It is the brand Lupe Ramos that some of you already know for its high quality and personalized design for guests and brides. And we hope to have it with us soon because we know you will love it as much as we do. Shall we start?
The designer and founder of the brand, Lupe Ramos was born in 1985 in Madrid. After finishing her studies at the Complutense University of Madrid, she realized that the job she was in did not allow her to dedicate herself to what really satisfied her.
Years later, in 2010, she was already engaged and looking for the perfect shoe for her wedding. With the shoe in mind, she went to stores and stores but without any success she could not find the ideal shoe for the most special day of her life. Faced with this situation, she decided to go to a workshop in her city and took to paper what would be her dream shoe. After seeing the result, she realized that this could not end here, so she set out to learn about the footwear industry.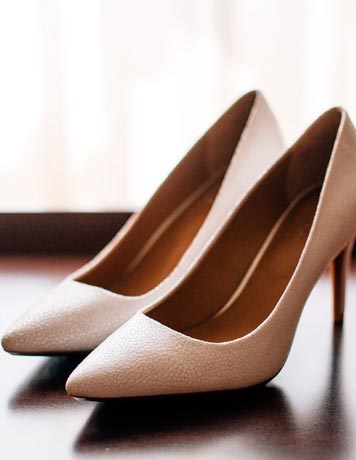 From the hand of great masters,
She learned the complicated process of making a shoe, from designing it on paper to having the product in her hands. After overcoming in this special sector, he took the reins of learning to another level and began studying pattern making and design, combining collaborations with different workshops and thus expand their knowledge.
Today, she can be considered one of the best artisans in this competitive world of men. Eager to learn and improve daily and showing her passion to whoever takes her in her most special moments, whether for a guest or for a bride.
When you wear a shoe like Lupe Ramos it is worth mentioning that it closes the entire manufacturing cycle. From design, through pattern making, to having the product in your closet.
To make you feel unique and special.
For you to wear the shoes of your dreams. – Lupe Ramos.
We hope to see very soon this very special footwear brand, that not only will show you the collection product, but also will be able to make your dreams come true by customizing for the most special day you have. In INVITADISIMA we advise you and accompany you until the day of your event, do you have a special occasion around the corner? Run!